Wilfried Nelles
founder, director and teacher
started his professional career as a Researcher and University Teacher in Political Science and Sociology. In his late thirties he left the academic field and studied and practiced in Humanistic Therapy and Meditation. After meeting Bert Hellinger he worked as a Family Constellator for about 15 years before he developed his own and unique approach of Phenomenological Psychology and Life Integration (2008). He is teaching all over Europe, in China, and other East Asian countries.
He has published 16 books which are translated into 10 languages. Together with his son Malte Nelles he is the founder and director of the Nelles Institute for Phenomonologial Psychology and Life Integration in Nettersheim, Germany.
Malte Nelles
founder, managing director and teacher
Graduate political scientist, psychotherapist, liscensed teacher in system constellations for the German Association for system constellations (DGfS).
Born in 1982, lives in Berlin and sometimes in Marmagen, in a permanent partnership, father of a daughter.
A long-standing health and life crisis have brought me first to a confrontation with myself which led to a growing desire in me to work therapeutically with people.
Immediately after completing my studies (2008), I founded an institute for constellation work (Eurasys Berlin) together with Martin Woelffer and managed it for 7 years until it was time for something new. Parallel to this, I have set up a practice for psychotherapy, couples therapy and coaching in Berlin and completed a large number of advanced training- and education programs in constellation work (with H. Breuer and my father), deep psychological psychotherapy (H. Beaumont), couple therapy (D. Revenstorff, H. Weiss), hypnotherapeutic methods (H. Breuer, W. Eberwein, W. Lenk) and sex therapy (D. Schnarch).
In 2015, my father and I founded the Nelles Institute, which since then represents our entire course and training program in Germany and internationally. Currently, I am acting managing director of the institute as and I give courses in Germany, Austria, Switzerland,  and China.
I am particularly interested in connections between psychotherapy and the modernist society we live in, the relationship between nature and culture, development-oriented forms of constellation work, and Wolfgang Giegerich's theory of neurosis.
Juergen Beyer
associate and teacher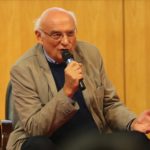 Jürgen is a seasoned executive coach and team trainer to large international companies worldwide.
A home with politically very active parents and their friends gave him a lot of confidence and freedom. From this fine fabric of interaction, he grew up with the ambition to show the world what he is and stand out from the rest.
13 years as an officer in the German Air Force (including the study of psychology and pedagogy) gave him the opportunity to practice, show, lead and serve by example – which clearly shaped him. Higher, faster, further became his first motto.
A self-chosen break of six months after the end of my term was a wonderful opportunity to prepare for Argentina, the next station, to leave the solid framework of not only cultural habits; to reinvent one's own life.
In the following years, he acted as an HR manager in international companies. Subsequently, he was able to plan and direct change management projects in a large consulting firm as a partner. Meanwhile, he is self-employed for over 20 years now.
His characteristics: A clear, genuinely open perspective at himself, the people and organizations entrusted to him. A perspective on the whole as well as on the individual parts, the ability to lead by example as well as to be led, respect for the creation that might emerge entrusted to us.
Elias Amidon (Pir of Sufi Way) and Wilfried Nelles over the last 10 years became his most important teachers and his current work is very much influenced by their thoughts.
In his experience, presence creates space for what is to be, and obligations fade. Then the desire to influence is balanced by a fundamental serenity expressing what is observed, without proclaiming it as the truth. This is how organizations and people can progress.
Coen Aalders
associate and teacher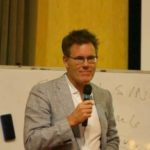 Coen Aalders is an experienced Dutch change and transition executive and coach. He started his career as an officer in procurement in the Royal Netherlands Navy. Later he worked, amongst others, as a country director with the French technology consulting company Devoteam, a director of the Dutch Land Registry and city manager of several cities. He holds master degrees in law and organizational psychology (INSEAD) and is trained in systems constellations and the Life Integration Process with Wilfried Nelles in Germany from the beginning of Wilfried's LIP work. He has a track record in organizational development, mergers, culture change and crises in the public and private sector, and worked nationally and internationally. Observers call him authentic, visionary, involved and clear.
From my studies of systems constellations and the life integration process (LIP) with Wilfried Nelles I learned what has become my life's motto, a quote by Otto Scharmer, which I picked up in Boston during his Theory U programme: "I never take a decision, I just enter into a dialogue with what is emerging, and then pick the most obvious".
It describes my belief, that we do not live life but that life is lived through us and that the best way to live is to align, emotionally and rationally, what tries to enfold through you. In serving that process lies our highest personal potential.